You must allow cookies and JavaScript for a proper shopping experience.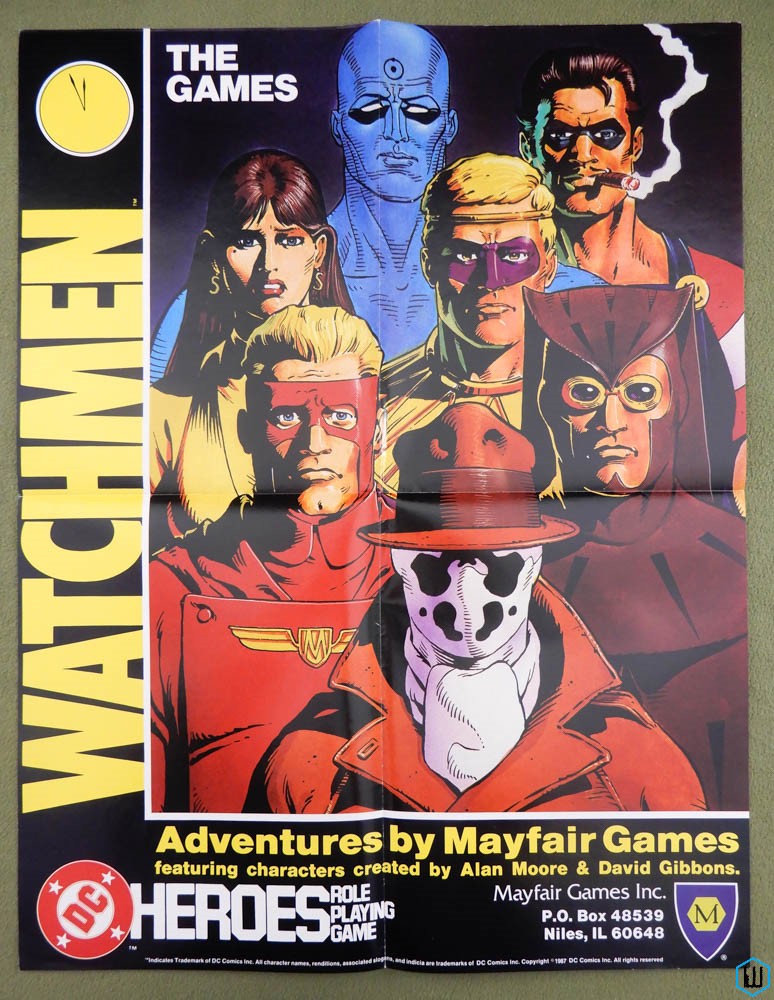 Price: $23.99
Publisher: Mayfair Games : 1987
Seller ID: GMPS2mgiDCW
Binding: Poster
Condition: Very Good
---
Crisp, light general wear. Poster is folded, measures approx 17" x 22". ~ PSTR
View More...
Price: $24.99
Publisher: Mayfair Games : 1987
Seller ID: GMSP92mgi235
ISBN-13: 9780912771847
Binding: Staple Bound
Condition: Very Good+
---
Crisp, glossy cover. Very nice. ~ The place is New York City, the time is the eve of the 1968 Republican Convention. Three canidates have their sights set on the nomination. One aims to open the White House doors to the nation's criminal refuse. Another is a target for assassination. Can the Watchmen hunt down the villains, or will garbage rule the world's greatest nation? ~ 32 pages
View More...