You must allow cookies and JavaScript for a proper shopping experience.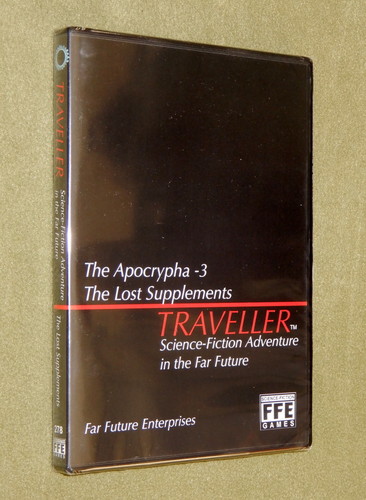 Price: $34.99
Publisher: Far Future Enterprises (FFE) : 2016
Seller ID: GMCD11ffe278
ISBN-13: 9789000002191
Binding: CD-ROM
Condition: New
---
Still in shrinkwrap. CD-ROM. ~ Own an entire old school GDW game line in DRM-Free, legal PDF, sourced directly from FFE. Includes the legendary Lost Supplements: licensed Traveller materials written by the Keith brothers but published only in limited editions. This disk also includes the limited distribution Marischal Folio Adventures, and the Traveller Chronicle magazine.
View More...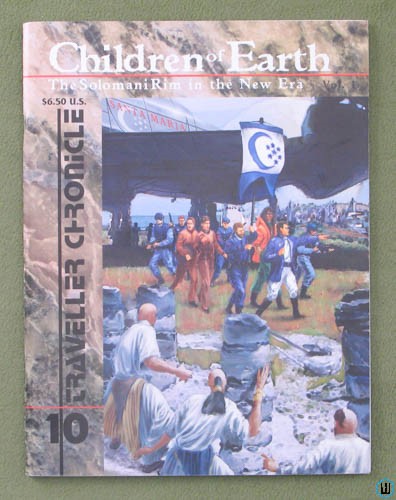 Price: $13.99
Publisher: Sword of the Knight Publications : 6/1996
Seller ID: GMMG02tc010
Binding: Staple Bound
Condition: Very Good
---
Crisp, little wear. ~ The Solomani Rim in the New Era, Vol. 1. Notes for Solomani Rim UWP Data; Subsector Data: Ultima Subsector; Suleiman Subsector; Charuth (Concord) Subsector; Gashurzid (Harlequin) Subsector; Alderamin Subsector; Cuchulain (Esperance) Subsector; Vega Subsector; Atria (Banasdan) Subsector; Spinward Reach/Albadawi; Dingir Subsector; Sol Subsector; Arcturus Subsector; Thalassa (Jardin) Subsector; Capella Subsector; Gemini Subsector; Kukulcan Subsector; Subsector Notes; System Name Index; Known Star List; Operation Savior. ~ 56 pages
View More...