You must allow cookies and JavaScript for a proper shopping experience.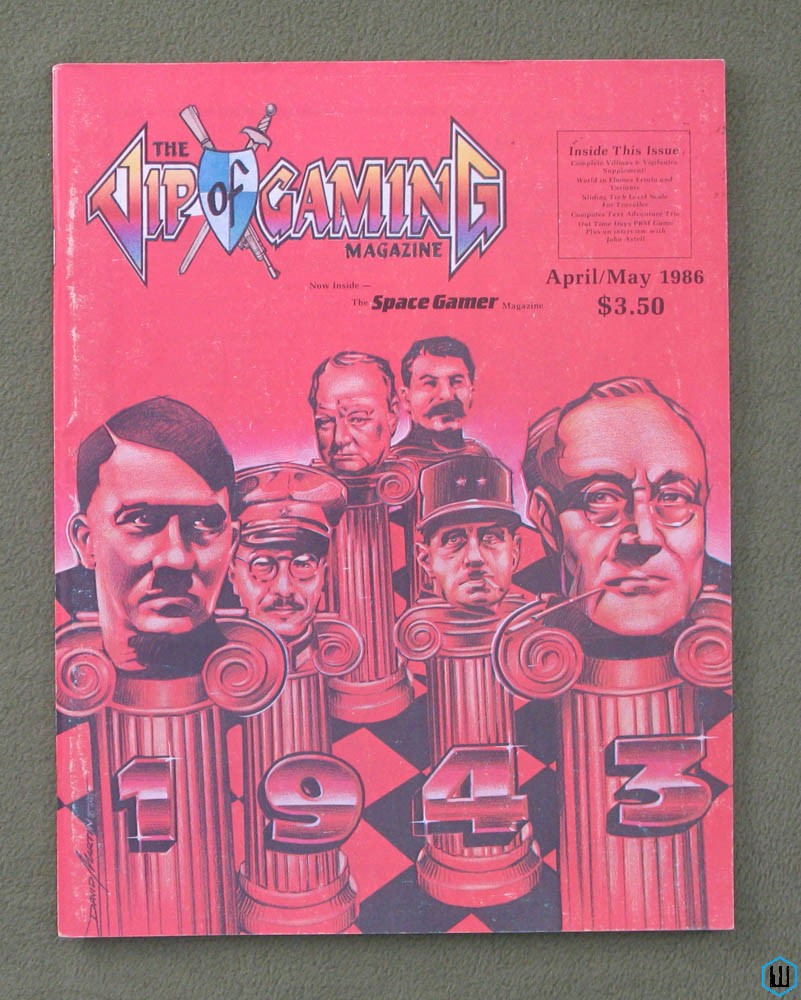 Price: $8.99
Publisher: Diverse Talents : 1986
Seller ID: GMMG02vip03
Binding: Staple Bound
Condition: Very Good-
---
Moderate wear. ~ Space Gamer incorporated into this issue. World in Flames: Errata, changes and optional rules. MacArthur Road to Bataan: Variants/Rules/Additions. Why Tactics II Should Have Been Tactics III. Interview with John Astell. A bibliography of books on the Old West and American Indians for the collector, wargamer, or miniatures. Mad Scientist: Villains and Vigilantes adventure. Tips for universe and world creation in all RPG genres. Traveller: A Sliding Tech Level Scale. more. ~ 62 pages
View More...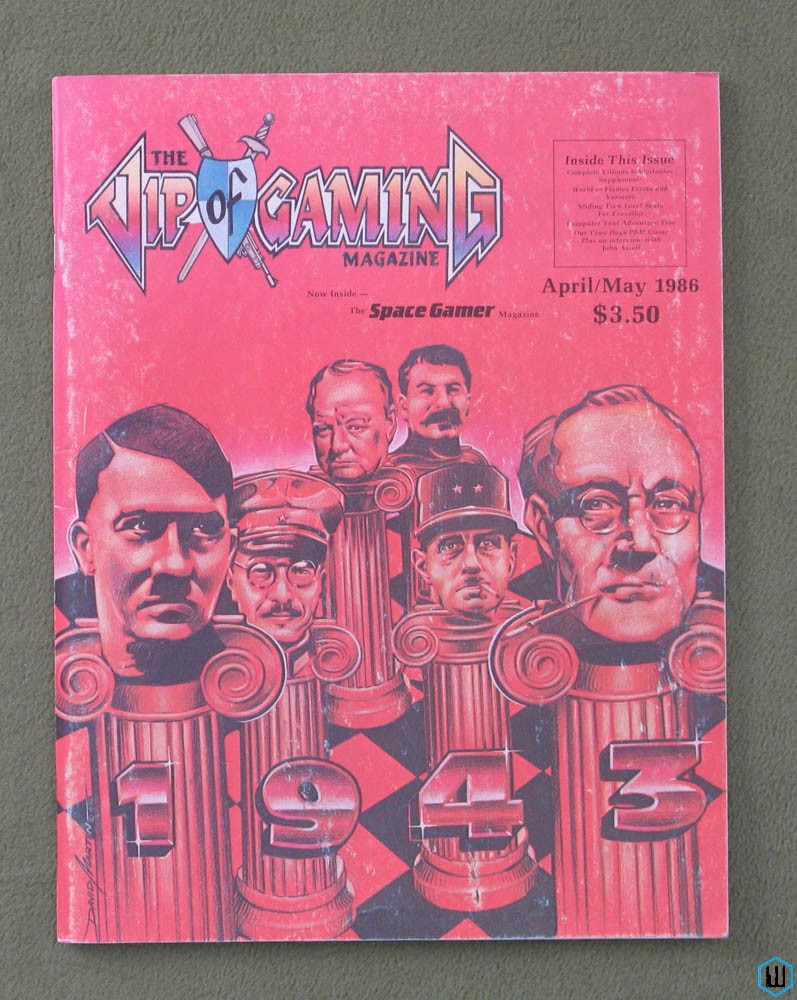 Price: $7.99
Publisher: Diverse Talents : 1986
Seller ID: GMMG13vip13
Binding: Staple Bound
Condition: Good
---
Moderate wear. ~ Space Gamer incorporated into this issue. World in Flames: Errata, changes and optional rules. MacArthur Road to Bataan: Variants/Rules/Additions. Why Tactics II Should Have Been Tactics III. Interview with John Astell. A bibliography of books on the Old West and American Indians for the collector, wargamer, or miniatures. Mad Scientist: Villains and Vigilantes adventure. Tips for universe and world creation in all RPG genres. Traveller: A Sliding Tech Level Scale. more. ~ 62 pages
View More...