You must allow cookies and JavaScript for a proper shopping experience.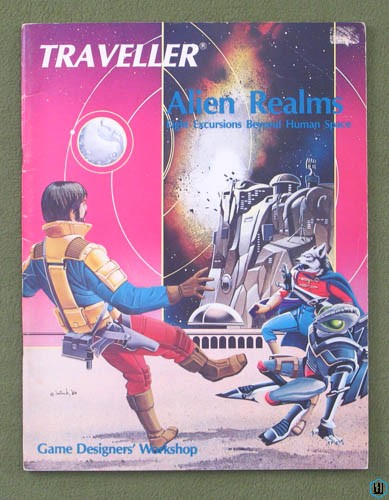 Price: $34.99
Publisher: Game Designers Workshop (GDW) : 1986
Seller ID: GMSP03gdw262
ISBN-13: 9780943580098
Binding: Staple Bound
Condition: Good
---
Cover wear. Unmarked inside. ~ An adventure module written to complement the Traveller Alien Modules. Eight complete RPG scenarios are presented. ~ 48 pages
View More...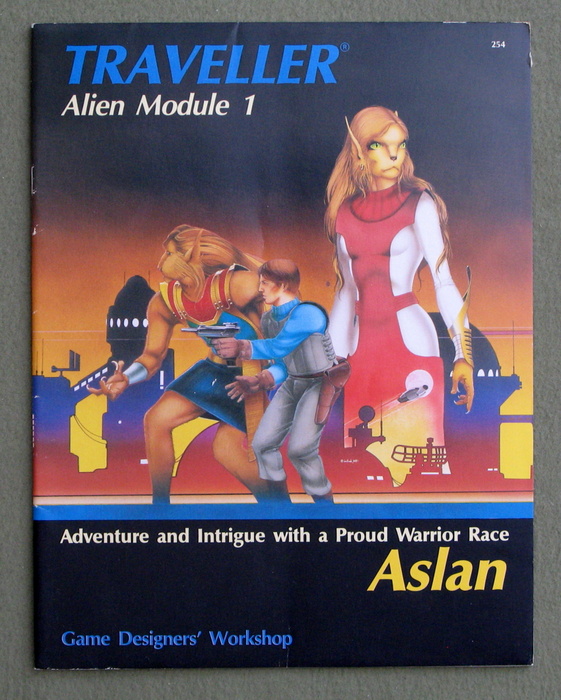 Price: $7.99
Publisher: Game Designers Workshop (GDW) : 1984
Seller ID: GMSP02gdw254
Binding: Staple Bound
Condition: Very Good
---
Crisp, glossy cover. Little wear. ~ Spinward of the Imperium, a race of ferocious carnivores has evolved to intelligence and rules hundreds of star systems. They are the Aslan, interstellar neighbors of the Imperium. This warrior race has long been a mystery to the ordinary human, and now it is possible to learn more about their culture and society. ~ 40 pages
View More...