You must allow cookies and JavaScript for a proper shopping experience.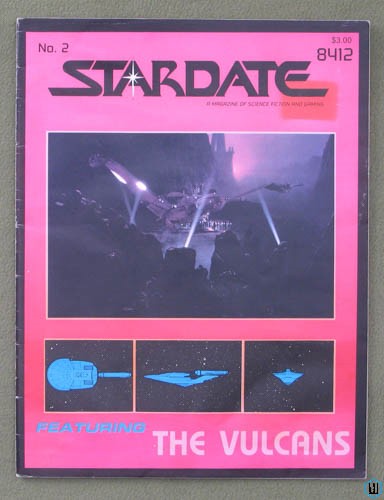 Price: $11.99
Publisher: FASA Corporation : 12/1984
Seller ID: GMMG03sdm02
Binding: Staple Bound
Condition: Good
---
Moderate general wear. A touch of cover fade. ~ Vulcan: The Planet, the People and the Galaxy; Deneva Deception; Writing Science Fiction, by Jefferson P. Swycaffer; The Trials and Tribbles of William Campbell; Force of Law; Star Trek Menagerie; more. ~ 46 pages
View More...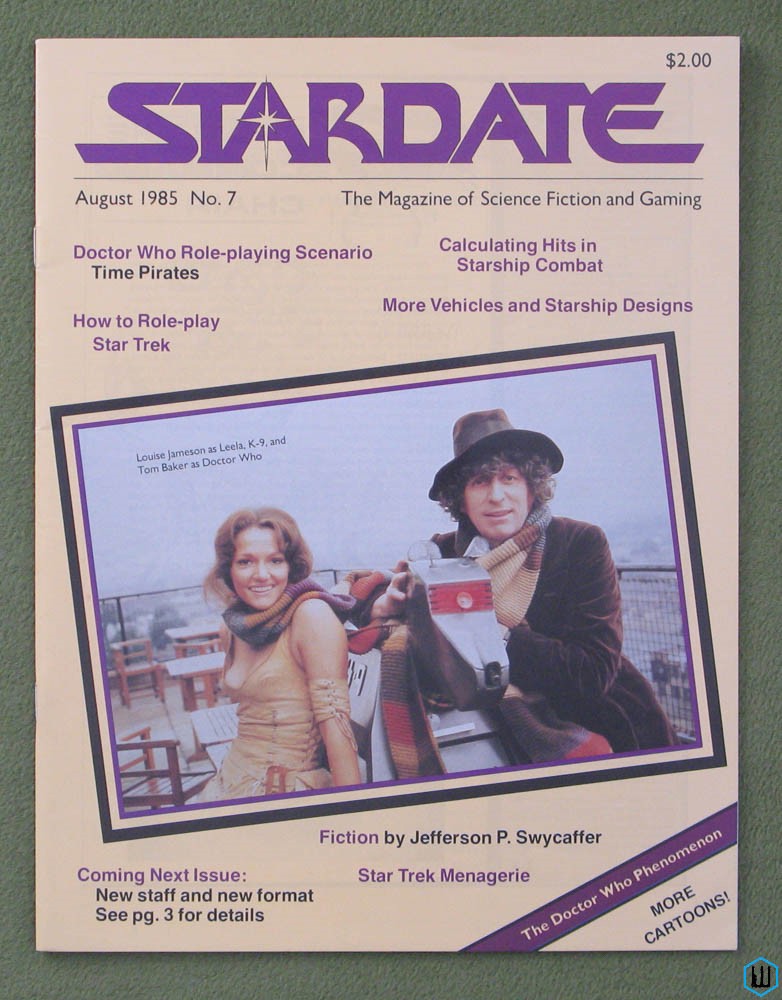 Price: $19.99
Publisher: FASA Corporation : 8/1985
Seller ID: GMMG92sdm07
Binding: Staple Bound
Condition: Very Good+
---
Crisp, nice. ~ Time Pirates - Doctor Who Role-playing Scenario; How to Role-play Star Trek; Coronation Presumptuous (fiction) by Jefferson P. Swycaffer; Calculating Hits in Starship Combat; More Vehicles and Starship Designs; more. ~ 47 pages
View More...