You must allow cookies and JavaScript for a proper shopping experience.
Price: $4.99
Publisher: Mayfair Games : 1985
Seller ID: GMSP03mgi208
ISBN-13: 9780912771458
Binding: Staple Bound
Condition: Good
---
Cover has a red mark. Unmarked inside. ~ With the help of a kidnapped scientist, the new King Minos of Crete has developed a powerful device called the Prometheus Shield. Minos claims that the shield will be used in restoring Crete to its former glory. ~ 32 pages
View More...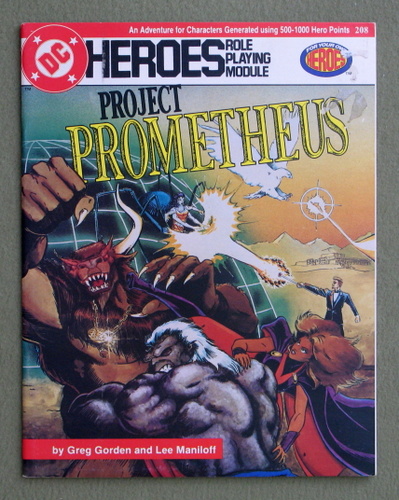 Price: $7.99
Publisher: Mayfair Games : 1985
Seller ID: GMSP12mgi208
ISBN-13: 9780912771458
Binding: Staple Bound
Condition: Very Good+
---
Crisp, glossy cover. Little wear. Nice. ~ With the help of a kidnapped scientist, the new King Minos of Crete has developed a powerful device called the Prometheus Shield. Minos claims that the shield will be used in restoring Crete to its former glory. ~ 32 pages
View More...