You must allow cookies and JavaScript for a proper shopping experience.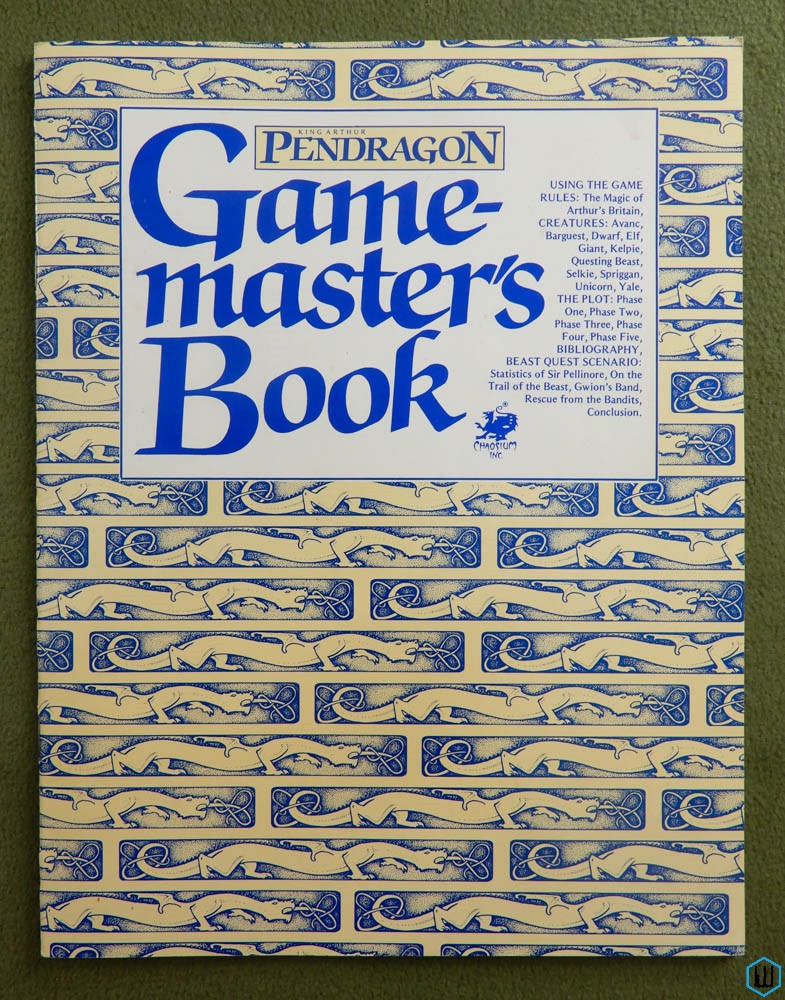 Price: $23.99
Publisher: Chaosium : 1985
Seller ID: GMSP22chaPN1
Binding: Staple Bound
Condition: Very Good
---
GAMEMASTER'S BOOK (only) from the King Arthur Pendragon RPG box set. Crisp, little wear. ~ Relive the glory of King Arthur's court. Uphold the chivalric ideals of fair play, courage, honesty, and justice as your valiant knight-character undertakes perilous quests and risks monstrous dangers in legendary Britain. ~ To play the Pendragon roleplaying game (RPG), you create and take on the role of squire, knight, or noble of the realm. Armed and armored, you overcome life-and-death struggles, impossible frustration, and ruthless enemies to join the Fellowship of the Round Table. ~ boneyard parts ~...
View More...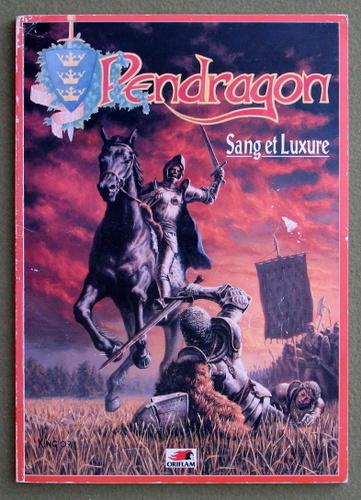 Price: $34.99
Publisher: Oriflam : 1995
Seller ID: GMPB03chaPDSL
ISBN-13: 9782906897427
Binding: Paperback
Condition: Good
---
French language edition of the Pendragon roleplaying game. Moderate cover wear. Unmarked inside. ~ Même présentation pour ce "Supplément au Monde de Pendragon" que la plupart des autres ouvrages de la gamme, à savoir un mélange de scénarios et d'informations diverses ou de précisions de règles. ~ 128 pages
View More...