You must allow cookies and JavaScript for a proper shopping experience.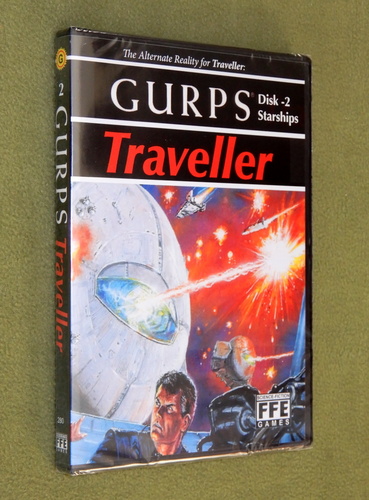 Price: $34.99
Publisher: Far Future Enterprises (FFE) : 2016
Seller ID: GMCD11ffe280
Binding: CD-ROM
Condition: New
---
CD-ROM still in shrinkwrap. ~ Own an entire old school GDW game line in DRM-Free, legal PDF, sourced directly from FFE. Includes more than a dozen GURPS Traveller sourcebooks and ship deckplans on PDF, plus the core GURPS Traveller books. ~ Guide to GURPS Traveller GURPS Core Rules Lite GURPS Traveller Classic GURPS Traveller Screen GURPS Lone Star Room Plan Starports Starships Modular Cutter Far Trader First In Deck Plan 1 Beowulf Hex and Square Deck Plan 2 Modular Cutter Hex and Square Deck Plan 3 Marava Hex and Square Deck Plan 4 Assault Hex and Square Deck Plan 5 Scout Hex and Square Deck ...
View More...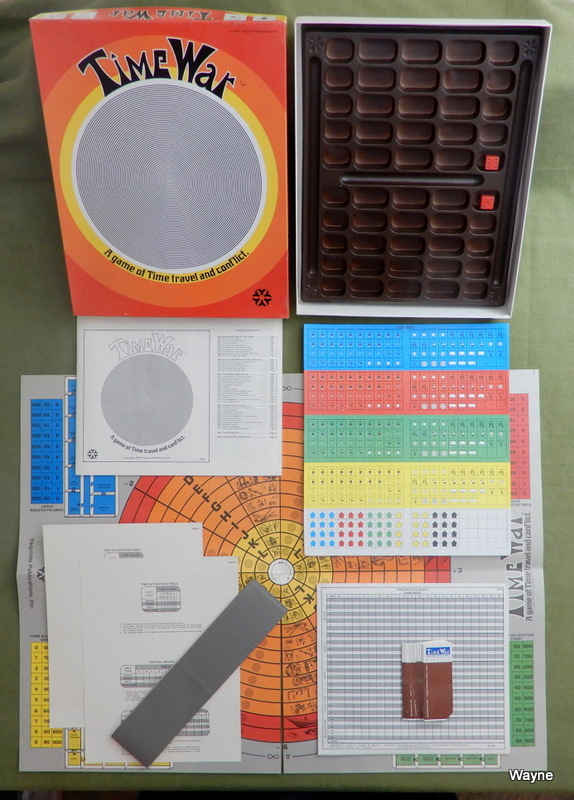 Price: $44.99
Publisher: Yaquinto Publications : 1979
Seller ID: GMBX112yaq114
Binding: BOX SET
Condition: Very Good
---
Complete, unused 1979 edition set. Box lid is crisp, little wear; box bottom has smudging and wear. Counter sheet unpunched. ~ CONTENTS: Rules Booklet * 21½" x 27½" mapboard * 2 chartsheets * log pad * 400 counters * counter tray * 36 Time Mission cards. ~ Tactical level game that begins in the future. A future where governments, using their ability to send men and equipment into time, fight their wars and vie for power in the past. Highly evolved computers predict the "Jonbar Junctions" (Critical moments in history) and what actions can be taken by the time forces to create a favorable change...
View More...