You must allow cookies and JavaScript for a proper shopping experience.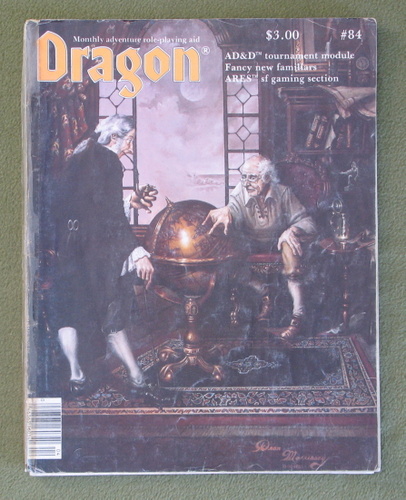 Price: $2.99
Publisher: TSR : 4/1984
Seller ID: GMMG04drm84
ISBN-13: 9780394537917
Binding: Staple Bound
Condition: Fair
---
WORN. Cover separated. AD&D module Twofold Talisman still stapled in the centerfold. ~ Twofold Talisman, pt 1 (AD&D module); Ares Section (SF gaming); More familiars for the MU; Ecology of the Trapper; The Rakshasa; more. ~ 96 pages
View More...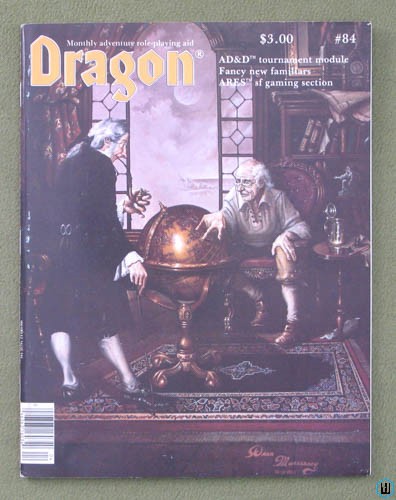 Price: $11.99
Publisher: TSR : 4/1984
Seller ID: GMMG12drm84
ISBN-13: 9780394537917
Binding: Staple Bound
Condition: Very Good
---
Crisp, little wear. AD&D module Twofold Talisman still stapled in the centerfold. ~ Twofold Talisman, pt 1 (AD&D module); Ares Section (SF gaming); More familiars for the MU; Ecology of the Trapper; The Rakshasa; more. ~ 96 pages
View More...