Questions? Comments? Want to sell us some stuff?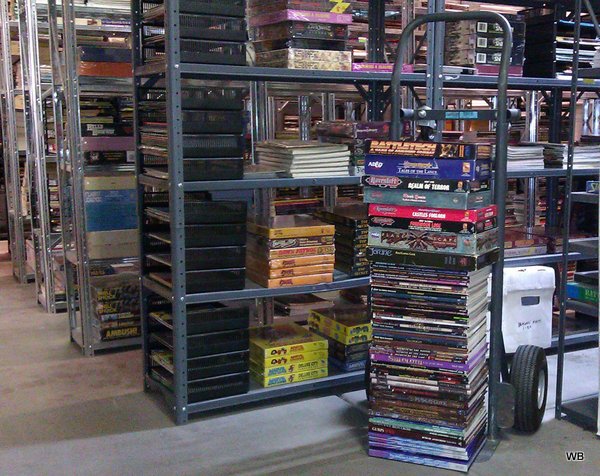 Buyer questions
Shipping costs? See our Shipping page.What do the Condition grades mean? Explained here.
Offers / Trades
If you have some books, games, or pretty much anything you'd like to sell or trade, tell us about it!  We pay on what we'd spend if we saw the same lot up for auction.
For a quote, we'll need to know what you have, and the condition (wear, markings, completeness, etc.). Lists are good, photos even better. 
Or you can just box it up, enclose a note, mail it to us, and we'll send you a check based on what's there. Either way, you'll get the same payout.
How to Contact Us
Email: 

(Yes, that's a .co not .com)
Sorry the email address isn't "clickable" but we get overrun with spam if I post a clickable link.
Find us on...
We post a lot of photos and behind the scenes stories on social media.
Mail: 
Wayne's Books
20987 N John Wayne Pkwy Suite B104 PMB 444
Maricopa, AZ 85139-2926
United States